A book Subscription box CURATED JUST FOR YOU.
Broaden your literary horizons with books from BIPOC (Black, Indigenous, and People of Color), LGBTQ+, and international writers. Choose every month from four to five selections, and you'll receive a box with your book and two or three creations by independent BIPOC and LGBTQ+ artists.
Choose a 1 or 3-month plan. Prepay for 3 months and get 5% off!
Choose from four to five titles every month, or ask us to surprise you!
Sit back and keep a lookout for our box in the mail!

N

ew Suns arose from the intersection of two burning passions: a desire to see our experiences reflected in literature, and a need to put said literature in the hands of readers. We are Black, Asian, LGBTQ+ and immigrant womxn. We are excited by underrepresented voices in literature, and we want those voices to be heard around the world.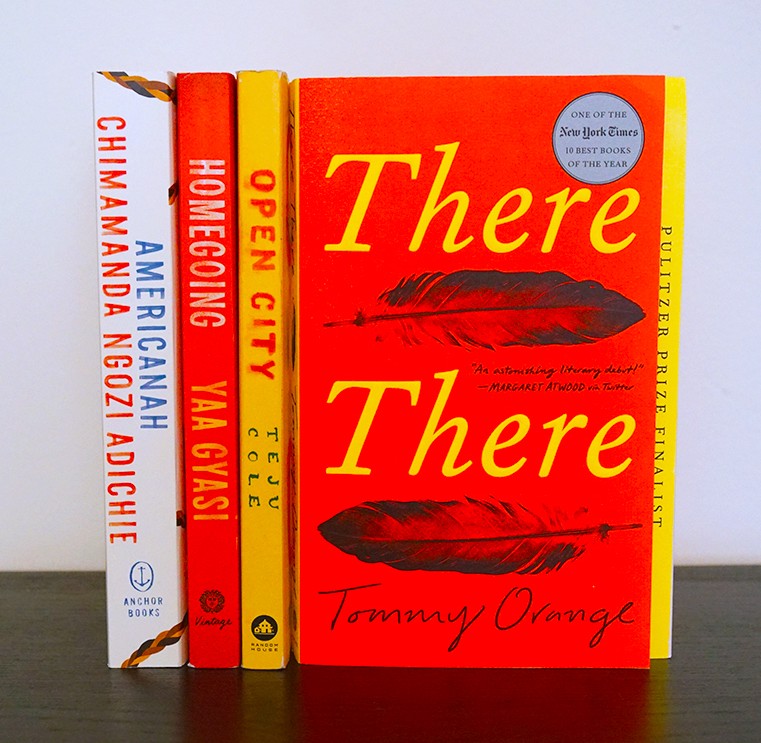 In a world where all of human knowledge is available online, the only true exploration left lies in the discovery of new perspectives. We search across genres, formats, and languages for these new perspectives, and bring them right to your doorstep every month. These are your endless horizons. These are your new suns.
Choose the plan that best suits your needs. Orders close on the 10th of every month and ship by the 24th.
New Suns Subscription Box
from $ 35.00
The one and only. Choose one book from our monthly selection and get it shipped to your door along with art from independent BIPOC and LGBTQ+ creators! We offer two pricing options:
・1-Month: $35.00 billed monthly
・3-Month Prepay: $99 (5% off!)

Click HERE to read about our February selections.
Prices not including $5 monthly shipping fee (multiplied for the 3-month option). If purchasing a gift, we recommend setting the start date close to (or on) the 10th so we can prepare shipping as early as possible.
Don't want to commit to a monthly subscription? We've got you covered! For a limited time only, we are offering one-time boxes of these three titles.
Each box comes with one book and an art print of "Angel and Cherubs" by Kameron White. Perfect for gifting to book-loving friends or family!

Note: tap the white arrows next to each book cover to see the "Angel and Cherubs" art print


There's nothing new
Under the sun,
But there are
new suns
.
—Octavia Butler